Peter Dyson and Son Ltd of Huddersfield
Specialists in the repair and restoration of Antique, Vintage and modern weapons.
Late Gunmakers to The Royal Armouries. Incorporating Carr Bros. & Wm. Golden, Gunmakers to the Late King of Prussia. Qualified Gunsmiths offering good old-fashioned service. Specialists in the repair and restoration of Antique, Vintage and modern weapons. We offer a wide and varied range of spare parts for the repair and restoration of antique and Vintage weapons.
Reproduction Trade Cards.
Accessories for inclusion into cased sets are made on the premises.
Miniature weapons a speciality.
Carefully selected antique and vintage weapons for sale.
Peter Dyson & Son Ltd. is a family firm, founded in 1964 to channel Peter Dyson's engineering skills into his lifelong antiquarian and black powder shooting interests. Peter Dyson & Son Ltd. are members of G.T.A. (Gun Trade Association) Peter Dyson is a pastChairman of the Association.Peter Dyson, Andrew Dyson and Wendy Dyson are all Liverymen of the Worshipful Company of Gunmakers.Peter Dyson & Son Ltd. are proud members of GUN TRADE ASSOCIATION. Peter Dyson and Wendy Dyson are LONG SUFFERERS of the Gun Trade Association
RETURNS POLICY
Orders placed, recieved and paid for can be returned for a refund if in the same condition as received - a REFUND less our postage expences, will be automatically sent on receipt of returned goods.
SORRY UNABLE TO EXPORT to the following countries
Afghanistan, Angola, Argentina, Armenia, Azerbaijan,

Belarus, Benin, Bosnia and Herzegovina, Burkina Faso, Burma (Myanmar), Burundi,Cape Verde, China (PRC)(including Macau Special Administrative Region but excluding Hong Kong Special Administrative Region), Congo (Democratic Republic of), Croatia, Cyprus,Eritrea, Ethiopia, UkraineGambia, Ghana, Guinea, Guinea Bissau,Indonesia, Iran, Iraq, Ivory Coast, Lebanon, Liberia, Libya, Mali, Mauritania, Niger, Nigeria, North Korea,Occupied Palestinian Territories, Rwanda, RussiaSenegal, Serbia and Montenegro, Sierra Leone, Somalia, Sudan, Syria,Tanzania, Togo, Uganda, Uzbekistan, Yemen and Zimbabwe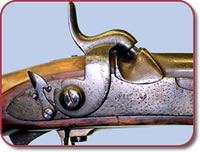 Restoration
Peter Dyson & Son Ltd. Offer a full repair and restoration service. We can tackle most gunsmithing problems, from a replacement pin to a complete restoration project. No job too large, no job too small. Any size nipple made to order. Barrel Browning a speciality. Springs made and fitted. Gun case lining a speciality. Parts can be cast in either steel, brass, silver or gold. Please be aware that all gunsmithing work undertaken is subject to V.A.T. at the standard rate.
Gunmaking
Peter Dyson & Son Ltd. hand build only best quality reproduction weapons. Baker rifles, Target pistols, Flintlock shotguns and rifles. Our Baker rifles are legendry - built to your own specifications. Left hand lock? No problem, each rifle is hand built in our own workshop. We pride ourselves in offering Traditional good old-fashioned service.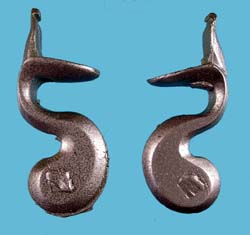 Castings
The method of lost wax casting dates back thousands of years but it is only in the last 100 years that it has been refined to its present state of accuracy and reproductive quality.

We have related this traditional medium to the production of our fine quality range of castings. All reproduction weapons available today rely on this method for the reproduction of intricate gun parts for gun manufacture and amateur gun building. Lost wax castings of cocks, top jaws, frizzens, hammers, trigger guards, butt plates, heel and toe plates. 100's of different parts always in stock. We make our own moulds. Special moulds can be made. Please be aware that the castings offered will need cleaning and polishing before attaching to your weaponLost Wax castings are offered in Steel, Brass, Silver or Gold.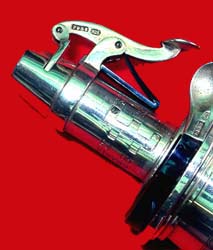 Powder Flasks
We can offer high quality flasks made in our own workshop where original patterns are faithfully reproduced and using the traditional method of manufacture. We can also offer a range of imported flasks from Italy and India. Original powder flasks are often available.
Muzzle Loading Supplies
We can supply Powder, shot, wads, caps, flints, agate, and pyrite. Felt and card wads are cut to order, thus ensuring a correct fit. Cap dispensers, nipple primers, loading funnels. Any size nipple can be made to order. Loading/Cleaning rods; extra long rods can be made.
Trade Labels
Since we started reproducing trade labels in 1983, we are pleased to say that our range continues to increase. We now have more than 100 different labels in stock. We use good quality paper for our labels; they are normally sold 'aged'. Most of our trade labels are from the muzzle-loading era. All are faithfully reproduced from original labels.

In addition to our selection of British reproduction labels we can now offer a small selection of Continental reproduction labels.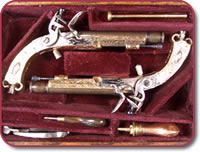 Miniatures
Andrew G.P. Dyson was born in 1968; he attained his engineering qualifications after attending Huddersfield Technical College. He joined the family firm of Peter Dyson & Son Ltd. in 1984 where he was apprenticed to his father Peter Dyson.

During this period, he learned the mysteries and magic of the Art of Gunmaking. Andrew's passion for miniature weapons evolved from his apprenticeship years, his first miniature was an apprentice piece produced and submitted to the Worshipful Company of Gunmakers. Apprenticeship in the traditional gun trade is a lengthy business!In 1994, on completion of his apprenticeship, Andrew was granted the freedom of the Gunmakers Company. Later that year was made a Liveryman of the Worshipful Company of Gunmakers. The building of miniature weapons is a time consuming process, only occasionally available from stock; it is more usual for Andrew to build miniature weapons to order, you say what you would like building, Andrew will give you an approximate delivery time and price.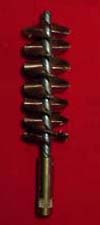 Cleaning Equipment
Parker-Hale/Bisley range of cleaning equipment is stocked as a regular line. Rods, brushes, oil, cleaning kits. High quality ebony rods are made here in our own workshop. All made to accept Parker-Hale cleaning brushes.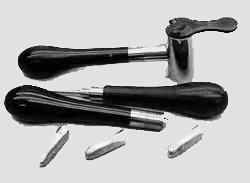 Bullet Moulds
The Whitworth, Adams and Tranter moulds are made in our own workshop. The Whitworth Mould casts a hexagonal bullet, a high quality mould in 3 pieces with ebony handles.

The Adams and Tranter moulds made in our own workshop, from brass as the originals. Other useable moulds also available.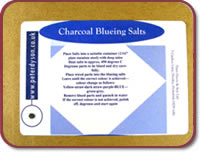 Guncare and D.I.Y.
We offer a wide range of Gun care products. Many 'hard to get' components like Dragons blood , Damascus barrel browning solution and Rangoon Oil

Colour case hardening charcoal.Blueing Salts, Blacking SaltsBirchwood Casey gun care and stock finishes.Tools and equipment, special taps and dies. Dem Bart chequering cuttersSpring Steel.Special home dyed baize for original case lining. Pearl GlueWe probably carry the widest range of spare parts in U.K.
Revolvers
Revolver case accessories available, usually from stock. We carry an extensive range of replacement parts for Colt Army/Navy, Colt Pocket, Remington and Rogers & Spencer revolvers. If we do not have the relevant part for your revolver then we will make and fit it!

Accessories
We make a vast range of high quality accessories for inclusion into gun cases and of course for use.

Turnscrews and nipple keys in ebonyCleaning/loading rods and mallets for guns or pistols in ebony.Oil bottles in pewter.Nipple/striker boxes in horn or ebony.Cap Tins, cap dispensers and nipple primers. Spring Clamps.All made in our own workshop - we faithfully reproduce accessories from original pieces.
Visit our Showroom and Workshops
Our showroom and workshop are located in the basement of our 18th Century home, you are assured of a warm welcome. We have many good quality antique guns and pistols always in stock along with an ever changing range of original accessories. We will be delighted to let you examine our workshop. What they say about us..... "It's like a big boys toy shop", "An Aladdin's cave!"

Please telephone first - 01484 661062 - We operate strictly by appointment only, ensuring that we can show you our hospitality and give you our undivided attention. Welcome to Peter Dyson & Son Ltd. at 3 Cuckoo Lane, Honley, Holmfirth HD9 6AS, Yorkshire.Our Email address is wendy@peterdyson.co.uk
ARMS FAIRS 2023
2023 ARMS FAIRS 2023 - 2024

10th DECEMBER 2023 KEMPTON PAKK - RACECOURSE20th - 21st JANUARY 2024 LAS VEGAS GUNSHOW - WESTGATE HOTEL LAS VEGAS16th - 17th MARCH 2024 BALTIMORE - COW PALACE, TIMONIUM